Canada Rate Pause Will Probably Reach Four Years
Bank of Canada Governor Stephen Poloz will probably extend the longest interest-rate pause since the 1950s today, as external threats to the world's 11th largest economy outweigh signs of quicker output and inflation.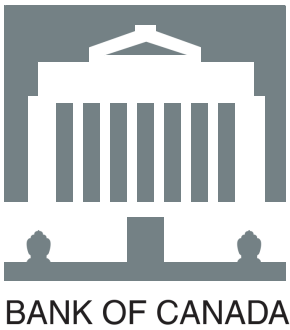 The benchmark rate on overnight loans between commercial banks will remain at 1 percent, where it's been since September 2010, in a decision due at 10 a.m. in Ottawa, according to all 18 economists in a Bloomberg News survey.
"The domestic side of the economy is doing reasonably well, the challenge remains outside of our borders," said Craig Wright, chief economist at Royal Bank of Canada. The bank "may play up the external risks" in today's statement, in part to keep Canada's dollar from strengthening, he said from Toronto.
Output growth of about 2 percent at an annualized pace in the first half of this year did little to reduce the economic slack that Poloz projected would persist for two years. Canada's inflation rateslowed to 2.1 percent in July from 2.4 percent in June, keeping it close to the bank's 2 percent target, after rising from 0.7 percent in October.
The economy has "quite a bit of room to grow" before a shift in interest rates is needed, Poloz said in an Aug. 22 Bloomberg interview. The main stumbling block has been exports, which are just now returning to levels from before the last recession in 2009, and weak business investment. Household consumption accelerated to a 3.8 percent pace in the second quarter, even with consumer debt loads close to record highs and slow job growth.
'Marginal Impact'
Poloz's focus on the need for a rotation to exports and business spending suggests he will reiterate today that inflation pressures are temporary, Jimmy Jean, a strategist in the fixed-income group at Desjardins Capital Markets in Montreal, said by telephone.
The currency's depreciation since Poloz took office will only have "a marginal impact" on sparking exports or inflation, he said.
Canada's dollar has weakened about 6 percent against the U.S. dollar since Poloz replaced Mark Carney in June of last year, an aid to foreign shipments that make up a third of Canada's economy. Exporters need to see that the U.S. recovery will be sustained before increasing investment, Jean said.
Canadian business investment has remained subdued, even with four years of unchanged rates and amid signs of stronger growth in the U.S. economy, where the expansion reached a 4.2 percent rate in the second quarter.
"We have seen so much uncertainty, either from Europe or from the fiscal situation in the U.S.," which has kept companies from increasing spending, Jean said.
Bond Yields
In the U.S., the Federal Reserve is still advancing its goal of paring back its stimulus bond-purchase program, while European Central Bank President Mario Draghi has suggested a widespread drop in prices may require more extraordinary measures to boost demand.
Bond investors are signaling they don't see much risk of a fast recovery that will spark Canadian inflation. Ten-year government bond yields were 2.09 percent yesterday, close to Poloz's 2 percent inflation target.
Global weakness could hurt Canada's export recovery after shipments abroad rose at a 17.8 percent annualized pace. Business investment hasn't been as strong, rising 0.9 percent in the second quarter following two previous declines.
Canada's economy "is moving in the right direction," said Wright at Royal Bank, who predicts no rate increase until the second quarter of next year.
"Everyone else is being ever patient on keeping stimulus in place," Wright said. "For the Bank of Canada there isn't much they can do to steer growth prospects around the world."
bloomberg.com

So will ECB move rate? - http://staceyquill.whotrades.com/blog/43032653037